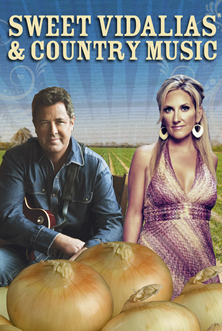 It's not often you see produce coupons, and this one even comes with a bonus freebie!  "Like" Vidalia Onions Facebook and print a coupon for $0.50/5 lb loose or bagged Vidalia Onions.
After you "Like" the coupon, you'll be presented with a link to download a free Country Music song from the Universal Music Store after submitting your contact info.
Coupons on Facebook have a limited number of prints and go quickly … some may even be gone by the time you read this!  Be sure you're a fan of Chaos Is Bliss on Facebook so you get fast notice when deals like this come available!
Find more great printable coupons mentioned here lately, and also make sure to check my favorite printable coupon sources.
(Visited 38 times, 1 visits today)