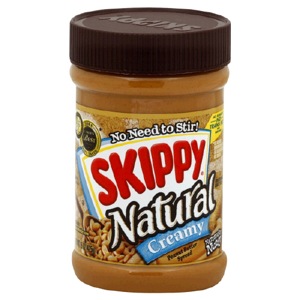 I try to buy 'natural' versions of peanut butter, when I'm not able to make it to a store to grind it fresh. Skippy Natural is one I really like because the oils don't separate (thus the "No Need to Stir" and it doesn't need to be refrigerated.
Here's a new Skippy Peanut Butter coupon to save on Natural or any other variety!
You can also hit your browser's "back" button to have the coupon print twice!
Miss any printable coupons posted here lately? Also be sure to check my favorite sources for printable coupons. And if you're not familiar with coupon terms and abbreviations, check out this handy page to help you out!
This post may contain affiliate links. By using these links you support my site – thank you! See my disclosure policy.
(Visited 30 times, 1 visits today)