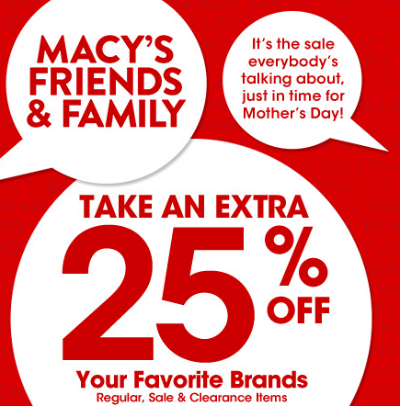 My husband and I are preparing for a trip of a lifetime – we're going to London and Paris for 10 days next month, and despite the meticulous researching of flights and hotels in two countries, the one thing I'm frrreaking out about is what to wear?!
It's time to purge the closet, and with some success at last weekend's garage sale and some extra cash from Facebook marketplace sales, I have some extra cash to spend on a few separates I'd like to grab at Macy's Friends & Family sale!
When Clinton Kelly was in town, he shared with us some spring fashion trends, and one that I'm looking to add to my travel wardrobe is a knit jacket like this: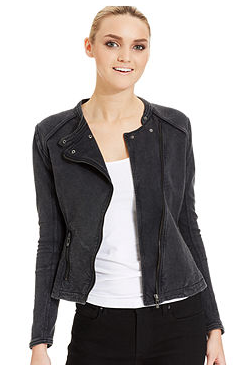 This one is a DKNY Jean Knit Moto Jacket, available in both black and white for under $75 after Macy's coupon code SAVINGSFF. It's lightweight enough to add a bit of warmth for unpredictable Spring weather.
Another great must-have whether you're traveling, need to be hands-free or just want an ADORABLE small handbag, is one of these: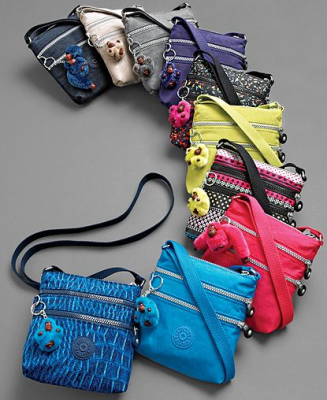 Don't you love them? They're the many colors of the Kipling Handbag, Alvar Mini Crossbody and you can choose the color that speaks to you for as low as $24.74 after sale + Macy's coupon code SAVINGSFF.
Macy's Friends & Family Sale
Save 25% on your entire purchase at the Macy's Friends & Family sale with Macy's coupon code SAVINGSFF through May 5, 2014.
Spend $99 or more and your order ships free!
And as a side note, if you'd care to follow our adventures on our trip, be sure to follow me on Instagram! Squee!
Before you head out to the stores, check other online shopping deals you may have missed!
This is a sponsored post on behalf of Savings.com. As always all opinions are 100% my own. See my disclosure policy for all the legalese.
(Visited 255 times, 2 visits today)