The Kohl's Black Friday offers are out, and here is the sneak preview. You can view the full ad here.
Good to know:
Kohl's is open for 24 hours starting at midnight Thursday Nov. 22nd through midnight Friday Nov. 23rd.
Saturday hours are 6am-midnight and there is a separate Saturday ad I'll be posting soon.
You'll earn $15 Kohl's Cash for every $50 spent beginning Wednesday Nov. 21st through Sunday Nov 25th (normally $10!).
Earlybird Specials are from midnight Thursday through 1pm Friday in stores, or you can shop Kohl's online for Earlybird specials from Wednesday through 3pm Friday:
50% off entire stock Fisher-Price, Playskool, Little Tykes, Barbie, Disney Princess, Hot Wheels, Matchbox, Nerf, Tonka, Crayola, Play-Doh, Dollie & Me and Step 2
55-60% off plus an extra 20% off all fine jewelry and silver jewelry
40-60% off fashion jewelry
60% off jewelry boxes and trees
40-50% off bath & body and cosmetic sets
50-60% off handbags and wallets
50-60% off cold weather & fashion accessories
50-60% off sleepwear, loungewear & robes
20-50% off select electronics
Polaroid 8″ Android Tablet only $89.99 after sale + $30 MIR (reg $199.99)
Vivitar 16.1MP camera $49.99 (reg $129.99)
55-65% off kitchen electrics after MIR
15-50% off personal care
Extra 10% off all floor care already on sale
Discovery Kids Firefly Night Light, Kids Laptop, Adventure Play Tent or Princess Tent $14.99 (reg $34.99-39.99)
65% off all luggage sets
60% off all Trim-a-Tree from St. Nicholas Square
7-ft Green pre-lit tree $79.99 (reg $229.99). All other trees 60% off.
60% off all frames and collages
Jumping Beans Twin bedding sets $39.99 (reg $99.99-119.99)
Home Classics Fleece Throw $3.99 (reg $15.99)
Home Classics Reversible Down Alternative Comforter (all sizes) $26.99 (reg $79.99-119.99)
60% off all memory foam bed pillows and mattress toppers
50-80% off all sheet sets
50-60% off all SO and Mudd apparel for juniors
40-60% off all party collections, dresses and skirts
50-60% off all slippers, socks, tights & leggings
30-50% off all active & fitness wear
60-70% off all outerwear for her
50-60% off all Apt. 9 and Daisy Fuentes
40-50% off Chaps, Elle Contemporary collection and LC Lauren Conrad
60% off all fashion tops & bottoms by Sonoma, SO, Mudd, Life + Style and Jumping Beans
SO Bubble Jacket for girls $29.99 (reg $80)
60% off winter sleepwear for kids
50% off all gifts for men including Chaps, Totes and Dockers
50-65% off Chaps sportswear
50% off all long sleeve knit & fleece, sportswear & golf apparel
All Free Country and ZeroXposur midweight jackets for men $39.99 (reg $120)
60% off all cold weather accessories
Boots for juniors $19.99 (reg $54.99-89.99)
Boots for juniors, women & men $29.99 (reg $69.99-99.99)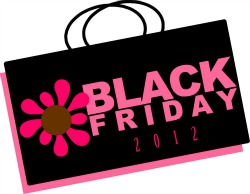 If you're shopping Kohl's online you'll have FREE shipping on orders of $50 or more – no code needed (ends 11/23/12).
Before heading out to shop, check recent online shopping deals and retail deals to help you save even more!
This post may contain affiliate links. By using these links you support my site – thank you! See my disclosure policy here.
(Visited 25 times, 1 visits today)