This post was sponsored by Indiana's Family of Farmers, but my words and love of the Indiana State Fair are 100% my own. For more information please see my disclosure policy.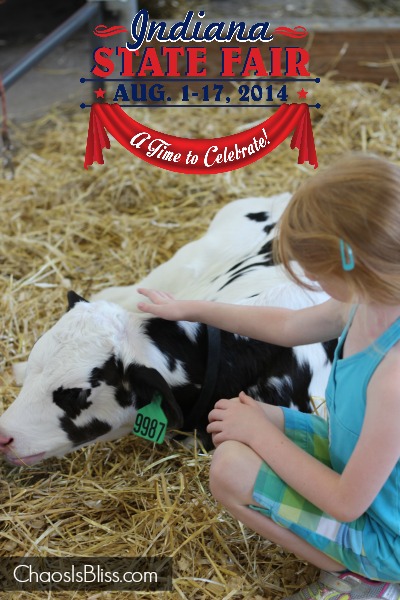 Yesterday my kids and I had a fun day with other bloggers at the Indiana State Fair, hosted by Indiana's Family of Farmers. We enjoyed breakfast and milkshakes from Indiana Dairy and lunch from Indiana Beef, toured the newly renovated coliseum and so much more.
I've got both an Indiana State Fair ticket giveaway plus some great highlights to the Indiana State Fair that I wanted to share with you!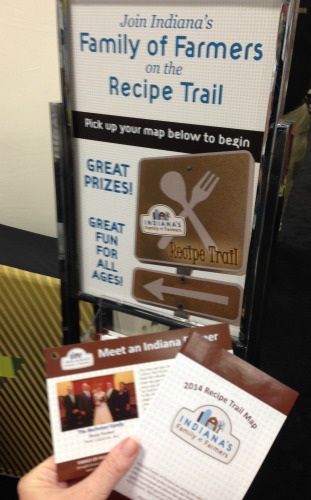 Indiana's Family of Farmers Recipe Trail
Indiana's Family of Farmers' Recipe Trail plays an integral part of helping to feed the hungry. This is the first year my kids and I actively participated. By collecting 10 recipe cards at buildings around the fair, we helped to donate one pound of food to Feeding Indiana's Hungry.  Last year alone, $8,372 worth of food was donated!
Your very first stop when you reach the State Fair should be the DuPont Food Pavilion, so you can pick up a map for the Indiana's Family of Farmers' Recipe Trail. Then as you go about your day, stop into the buildings on the map and pick up a free recipe card. By starting and ending your day here, you'll be less likely to need to backtrack to complete the trail, and at the end, this is also where you'll turn in your recipe trail cards and be counted for your donation. (Don't worry, you'll get to keep the recipes!).
Indiana State Fair Freebies

Visiting the fair can feel like it costs and arm and a (turkey) leg, but it doesn't have to. There are numerous discounts and deals, and even freebies!
Minus the fun "Blogging Chick" t-shirt I received from IFoF, everything else you see pictured was either handed out, or we earned for free! (While supplies last).
Frisbees from the Indiana Veterinary Medical Association. You can witness a live spay/neuter surgery in the Veterinary Exhibition Building.
Sunflower seeds and Herb Seed Bookmarks – Kids can participate in the "Seed Survivor" interactive activities in the Ag/Hort building, and take home their own sunflower seeds to replant at home. Also distributed to everyone entering Seed Survivor was a bookmark with seeded paper containing basil, chives and parsley.
Granola bar is one of the options kids can purchase in the Pop Weaver Grocery Store with their "money" earned from Little Hands on the Farm.
A Purdue Extension cup is awarded to kids who complete the trivia contest in the DuPont Food Pavilion and learn about calcium, fruits and vegetables.
Collect 10 free Recipe cards by participating in the Indiana's Family of Farmers Recipe Trail, and turn them in for a prize for yourself, as well as a donation of 1 lb of food to local food banks.
Stickers, tattoos and coupons from Red Gold in the DuPont Food Pavilion.
Children's books – this was perhaps the most exciting freebie! Visit the Hoosier Family of Readers booth in the DuPont Food Pavilion, where you can pick up a bookmark and a gently used book for your child.
Pencils, stickers and a free milkshake or milk (not pictured, because it was devoured) from Indiana Dairy, when you complete the "Marooooned at the State Fair" scavenger hunt.
Prairie Farms coupon booklets are available at a few different freestanding booths around the fairgrounds.
Pick up a bag of popcorn in the Farm Bureau building for a free afternoon snack!
Fair Food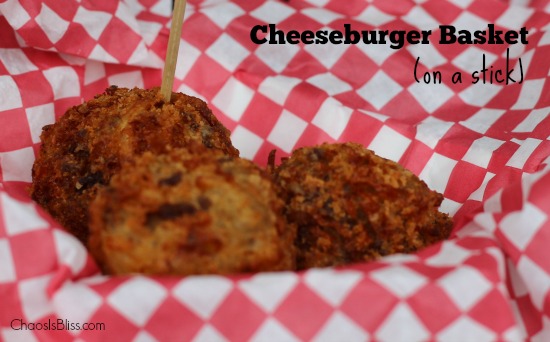 Never to be missed at the Indiana State Fair, the food. Deconstructed/Reconstructed was the theme of the Fair, and of the Signature Food contest. While Barto's for Cheeseburger Basket on a Stick did not win the coveted title, it was worthy enough for me to give it a mention. It consists of hash brown potatoes, seasoned ground beef and sharp cheddar rolled into bread crumbs, and – you guessed it, deep fried.
Family Fun at the Fair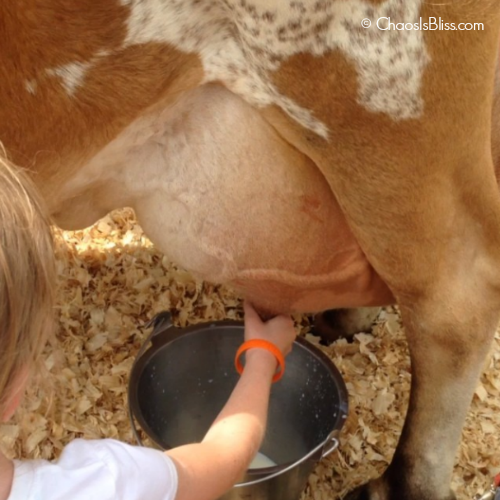 If you follow me on Instagram, you can see all the fun my kids and I had at the Indiana State Fair. There is so much family fun, it's hard to know where to start. Probably the biggest highlight for my kids was getting to milk a real cow. For my suburban kids, it was quite exciting!
Indiana State Fair Ticket Giveaway
To help your family enjoy some fun at the Indiana State Fair, and to encourage you to also participate in the Indiana's Family of Farmers' Recipe Trail, IFoF has provided me with 4 tickets to give away to a Chaos Is Bliss reader!
This is a quick giveaway, ending this Thursday at 11:59pm ET – so you can have plenty of days to use your free Indiana State Fair tickets before the Fair ends on August 17th!
a Rafflecopter giveaway
Want another chance to win? Visit WritRams for another Indiana State Fair ticket opportunity plus 4 meal tickets to the Indiana Pork tent!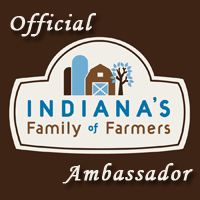 You may also like to take a look at these related posts:
(Visited 280 times, 7 visits today)