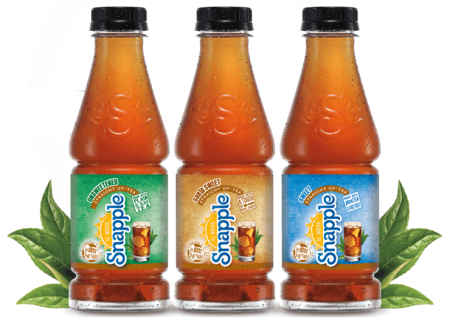 If you missed my Friday Freebies this morning on B105.7, here's the rundown!
In addition to being National Dairy Month, it's also National Iced Tea Month and there are a couple of freebies to go along with that:

Load the Kroger digital coupon for a FREE Snapple Straight Up Tea. You must load it by midnight tonight, however you have until 6/28/15 to redeem.
Stop in to a participating Speedway location for a free 32 oz fresh brewed iced tea! Thanks Sean!
What's the easiest way to find out national food days of the month (and way beyond just food!)? Download the FREE Allidays app on Android and Apple devices. This app, developed in Westfield, IN, features fun daily national holidays (if you can call them that!). You can even add the holidays to your personal calendar.
~ ~ ~ ~ ~ ~ ~
If you'd like to hear audio from today and the past couple of weeks, you can visit my media page.
You may also like to poke around my recent Indiana deals, and my most popular categories online savings and printable coupons. Plus there may still be some past deals I've mentioned on B105.7 still available!
And be sure to follow me on Twitter and "Like" my Facebook page so you don't miss a deal!
(Visited 130 times, 1 visits today)