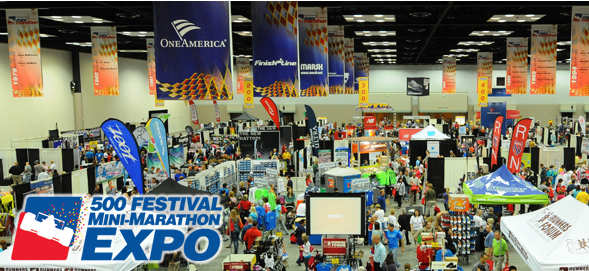 If you missed my Friday Freebies this morning on B105.7, here's the rundown!
I'd love to encourage everyone to go downtown today and take in all the free festivities at the Mini Marathon expo. It's at the Indiana Convention Ccenter until 9:00 tonight. Bring the whole family to enjoy a race simulator and other interactive activities. As a sponsor of the Mini Marathon, McDonald's will have a "Farm to Table" exhibit where you can learn more about where McDonald's food products come from. I'm looking forward to my first mini marathon experience, just the 5K portion – baby steps y'know.
And after the weekend's over, Monday May 5th is otherwise known as Cinco De Mayo, and you can stop into any participating Moe's Southwest Grill location for a free guac!
~ ~ ~ ~ ~ ~ ~
If you'd like to hear audio from today and the past couple of weeks, you can visit my media page.
You may also like to poke around my recent Indiana deals, and my most popular categories online savings and printable coupons. Plus there may still be some past deals I've mentioned on B105.7 still available!
And be sure to follow me on Twitter and "Like" my Facebook page so you don't miss a deal!
(Visited 48 times, 2 visits today)