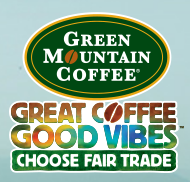 If you missed my Friday Freebies this morning on B105.7, here's the rundown!
Sign in to your Meijer MPerks account and clip the digital coupon for 10 free 4×6 photo prints. Just head to the section labeled "What's New" on the MPerks page to find and clip the coupon.
Get a free sample of Green Mountain Coffee K-cups when you 'like' their page on Facebook. And just a tip, we have a Keurig and have tried just about every brand of K-cups. We like Green Mountain best because it makes a full cup – other brands make much less for whatever reason. Bonus that it's fair trade.
And p.s. Have you heard about my new favorite app to help you save on groceries?
~ ~ ~ ~ ~ ~ ~
If you'd like to hear audio from today and the past couple of weeks, you can visit my media page.
You may also like to poke around my recent Indiana deals, and my most popular categories online savings and printable coupons. Plus there may still be some past deals I've mentioned on B105.7 still available!
This post contains affiliate links. By using these links you support my site – thank you! See my disclosure policy.
(Visited 64 times, 1 visits today)