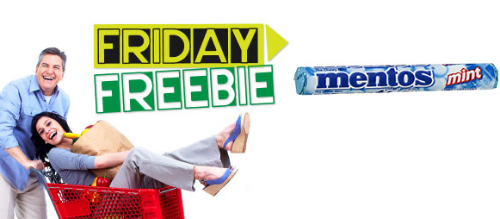 If you missed my Friday Freebies this morning on B105.7, here's the rundown!
SavingStar digital coupon site has now started a Friday Freebie coupon – today it's Mentos!. If you're new to SavingStar, when you set up your account you'll link up your grocery rewards cards such as your Kroger Plus Card, and clip the digital coupons which will be added to your card and redeemed at checkout. Grab your free Mentos digital coupon here.
Starting Sunday, Walgreens will have Vitamin Water Energy Drinks as a Register Rewards freebie. You'll pay $1.50, and get back $1.50 in Register Rewards, which is good on your next transaction.
~ ~ ~ ~ ~ ~ ~
If you'd like to hear audio from today and the past couple of weeks, you can visit my media page.
You may also like to poke around my recent Indiana deals, and my most popular categories online savings and printable coupons. Plus there may still be some past deals I've mentioned on B105.7 still available!
And be sure to follow me on Twitter and "Like" my Facebook page so you don't miss a deal!
(Visited 49 times, 4 visits today)