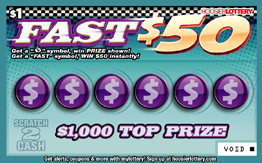 If you missed my Friday Freebies this morning on B105.7, here's the rundown!
If you plan to visit the Indiana State Fair tomorrow, it's Hoosier Lottery Day! Turn in your admission stub at Lotto Town at the Hoosier Lottery Grandstand and get a free lottery ticket. Be sure to check my post for more freebies at the fair!
~ ~ ~ ~ ~ ~ ~
If you'd like to hear audio from today and the past couple of weeks, you can visit my media page.
You may also like to poke around my recent Indiana deals, and my most popular categories online savings and printable coupons. Plus there may still be some past deals I've mentioned on B105.7 still available!
And be sure to follow me on Twitter and "Like" my Facebook page so you don't miss a deal!
(Visited 53 times, 5 visits today)