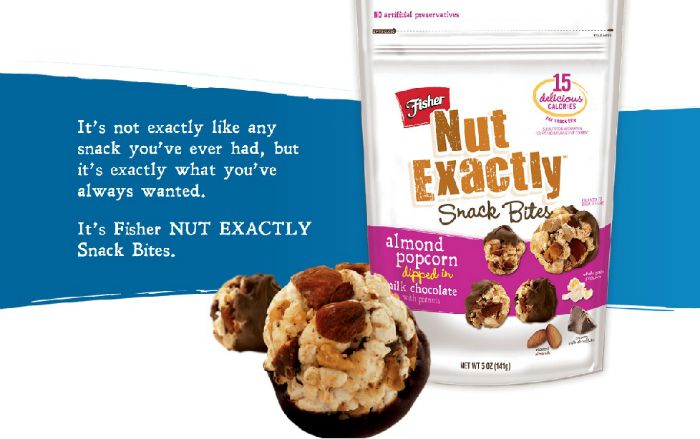 Just when you think there's been every variety under the sun for snacks, Fisher Nuts goes and changes things up, and WHAM! Something new, tasty, and – dare I type the word? Guilt-free.
Fisher NUT Exactly Snack Bites
Fisher Nut Exactly Snack Bites are new at Costco and select retailers across the country, and they have some super yummy flavor combinations:
Almond Blueberry dipped in Dark Chocolate (exclusively sold at Costco)
Almond Popcorn dipped in Milk Chocolate
Pecan Popcorn dipped in Salted Caramel
Peanut Popcorn dipped in Peanut Butter
What's guilt-free about Fisher Nut Exactly, exactly? I received a bag of the Almond Blueberry variety to try, which is gluten-free. And for my GF friends who may struggle finding sweets, I think you'll like these! They're a combination of roasted almonds, blueberries, pumpkin seeds and whole grain popcorn, with 4g of protein in one serving (5 bites).
Also, the other three flavors have between 15-16 calories per snack bite. So yes, while it's healthiest to snack on fresh fruit, c'mon … wouldn't a chocolate-dipped blueberry/almond cluster be the next best thing?!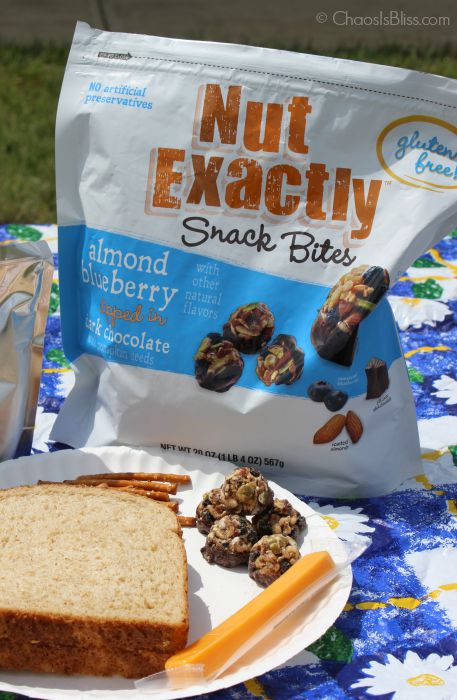 I love that the product comes in a recloseable bag, so they will stay fresh.
At Costco, I found them not toward the front of the store with some other snack foods, but mid-way back in the center aisle, with other nut products.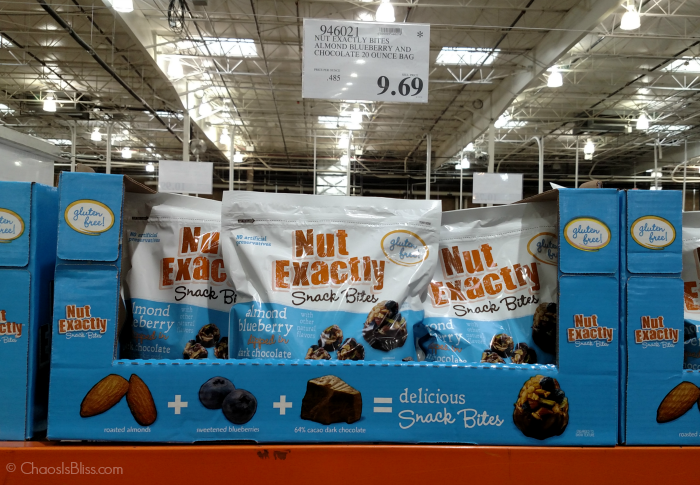 GIVEAWAY
To introduce Fisher Nut Exactly to the world, we're giving you the chance to win a Fisher Nut Exactly product and $50 Costco gift card! Not a Costco member? Not a problem! Read my tip at the bottom of this post.
The giveaway is now OPEN, and closes at 11:59pm on July 21, 2015.  Good luck!
a Rafflecopter giveaway
You may also want to check out:
Please note: You do not need to be a Costco member to use this card – in fact, you can apply it to a membership if you like! We're not members, however I double-checked with Member Services; the only thing to remember is any overage would need to be paid for in cash (but check with your store to be sure).
(Visited 825 times, 4 visits today)