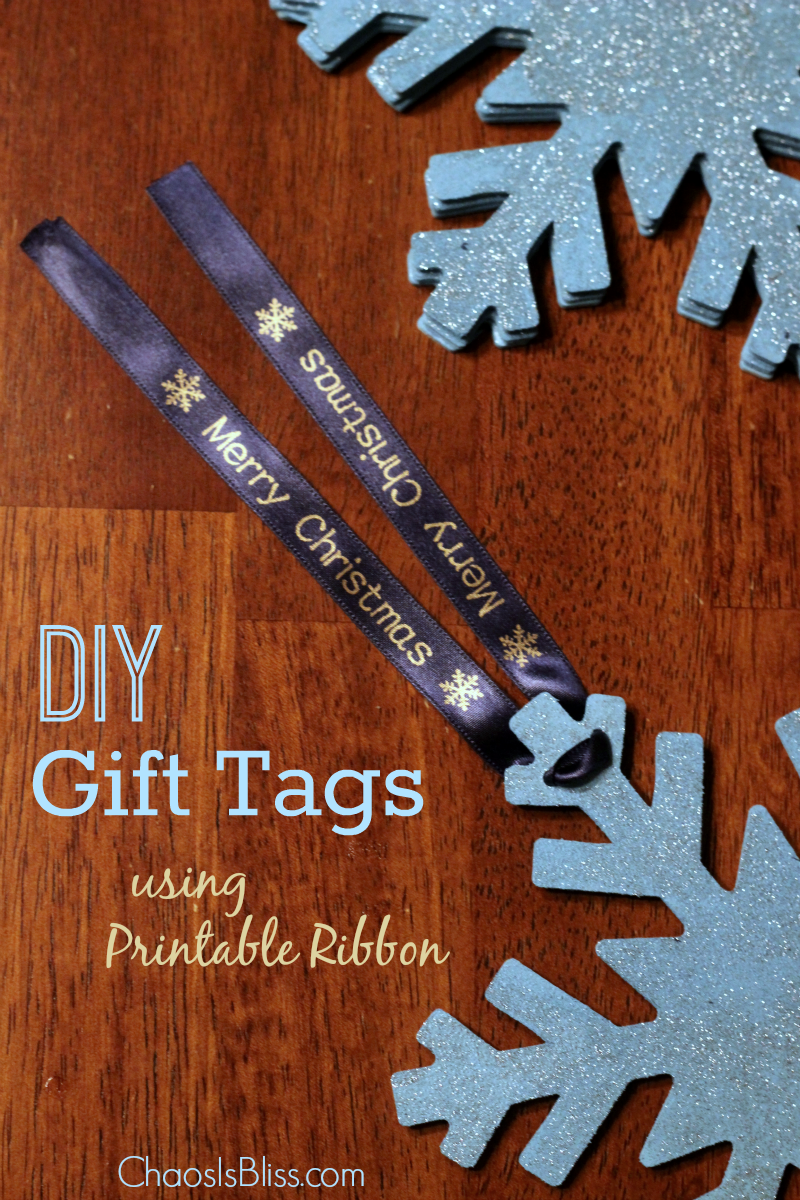 Easy crafts are just my speed any time of year, but especially during the busy Christmas season. These DIY gift tags are made even easier with the LabelWorks Printable Ribbon Kit by Epson!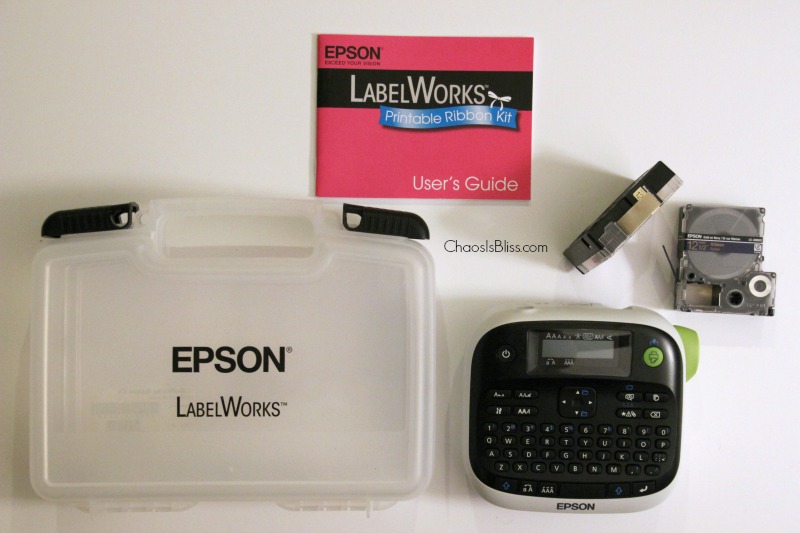 DIY Gift Tag
To make these DIY Christmas gift tags – or they could easily be ornaments too – you'll need these items:
Protect your surface with a few layers of newspaper, and in a well ventilated area (I used my garage with the door open), spray first layer of paint onto snowflakes. The Rustoleum 2x UltraCover dries very quickly. Once the first coat is dry, turn over and spray the other side.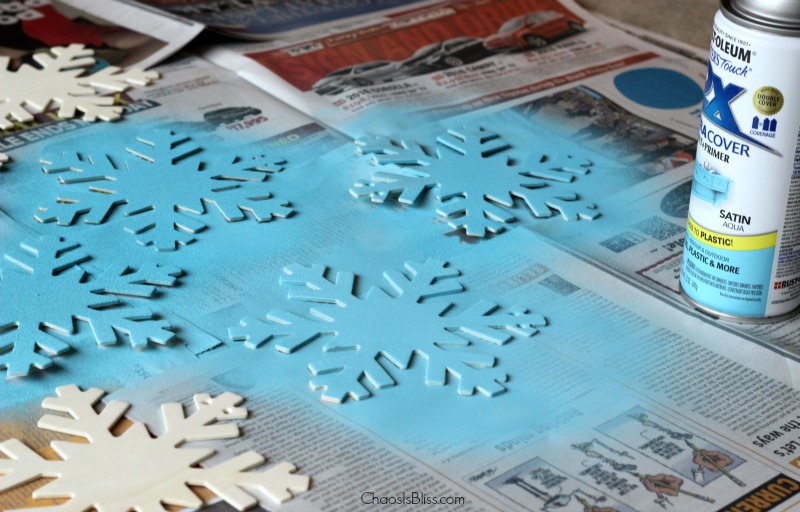 If the snowflakes had a good enough coating of paint, there's no need for a second layer of spray paint.
Use a small paintbrush to paint on glitter paint onto each snowflake. I chose to only glitter paint one side, but you could do both especially if yours will be ornaments instead of gift tags.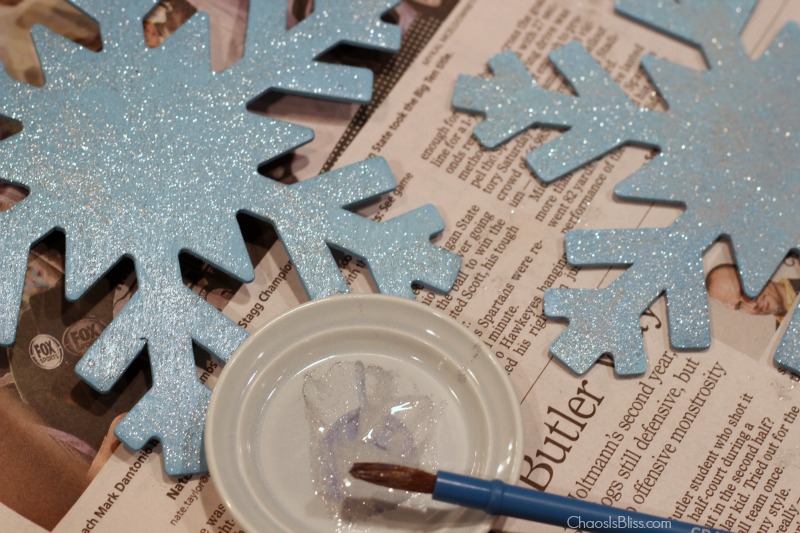 Now it's time to make the printable ribbon for your DIY gift tags!
The Epson LabelWorks Printable Ribbon Kit is so easy to use, especially if you're already familiar with Epson label makers.
Following the included instructions, insert the ribbon cartridge into the LabelWorks Printable Ribbon Kit label maker. I chose the navy ribbon which was included in my kit, and printed with gold lettering.
DIY Gift Tags
Type in the message you wish for your ribbon to say. The instruction booklet included steps on how to include special characters, such as the snowflake I chose. (Now I know the secret behind my daughter's softball team hair bows, which had their team name printed on the ribbons!).
You have the option to select different fonts, text width, style and even to print the text vertically down the ribbon or even mirrored (reverse).
After designing the text for your ribbon, hit the print button. The instructions share how to feed extra ribbon through to allow space, such as if you wanted your message to repeat after a couple of inches of blank ribbon.
Push the "cut" button and the ribbon easily makes a clean cut.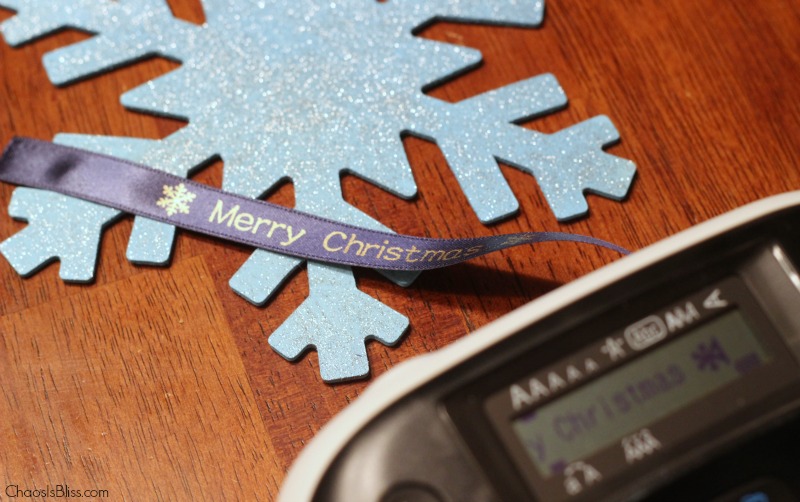 Feed the ribbon through holes on your painted snowflake, or use hot glue to attach ribbon if there are no pre-drilled holes.
I chose just a simple "Merry Christmas" message, but for a personalized gift tag you would print the names of who the gift is for and from.
Attach the snowflake to your wrapped package, and enjoy giving a special, personalized gift tag that can be used every year!
The ribbon kit to make DIY gift tags is one of four new custom label makers Epson is introducing, perfect for crafting any time of the year: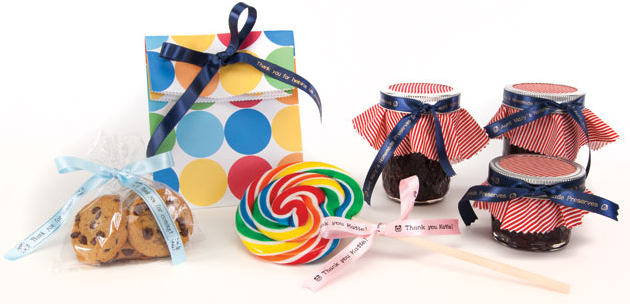 Compatible with a variety of unique tapes (glow-in-the-dark, satin ribbon, iron-on, fluorescent, cable wrap, pearlized, polka dot, and more), Epson's LabelWorks kits make the perfect gift for anyone looking to get creative or organize the home or office.
All kits include a portable battery-powered handheld label printer, and two compatible tape cartridges for each use case in a convenient carrying case. With a variety of fonts, symbols and frames, users can create one-of-a-kind custom labels for any need.
GIVEAWAY
UPDATE: This giveaway is now closed. Congrats Natosha M.!
Want to make your own printable ribbons, for DIY gift tags of any occasion, hair bows or other decorations? Epson has provided me with a LabelWorks Printable Ribbon Kit to give away to one of you lucky readers!
To enter, follow the steps in the Rafflecopter widget below. The contest is open now, and ends Thursday, 12/17/15 at 11:59pm ET. Good luck!
a Rafflecopter giveaway
You may also want to check out:
(Visited 1,605 times, 17 visits today)