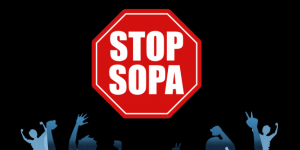 By now it's likely you've seen numerous articles and Facebook posts from friends regarding the upcoming internet censorship bills being put in front of Congress. This bill allows the government to decide whether or not a site displays copyrighted material without having any proof, and can shut that site down.
Thousands of websites will be going dark tomorrow – Wednesday January 18, 2012 – to protest these bills, and I have decided to join forces.
Please read about these bills, form your own opinion, and if you too feel they will infringe upon your rights, send a letter to your congressperson.
(Visited 131 times, 2 visits today)