This summer grilling recipe, Black and Blue Salad has an easy, 3-ingredient Homemade Blue Cheese Dressing recipe that's delicious and healthy!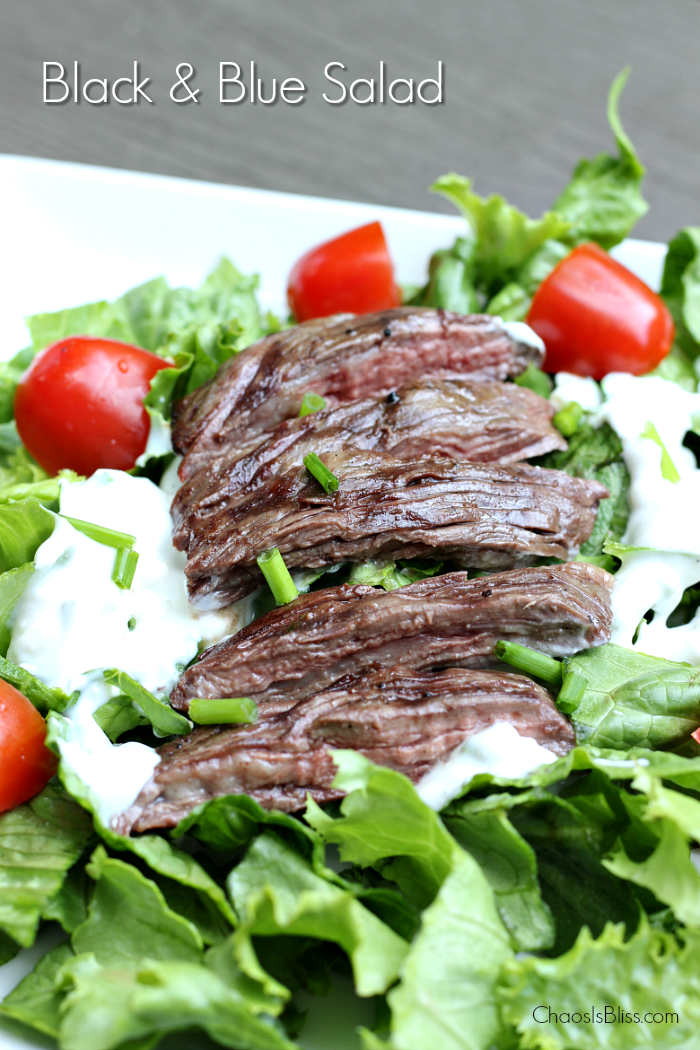 Father's Day is almost here, grilling season is upon us, and it's definitely feeling like summer!
If you'll be grilling out this summer, I've got a fantastic Black & Blue Salad recipe that not only satisfies the palate for the taste of a good steak, but also adds the delicate crunch of fresh leaf lettuce, and tanginess of a homemade blue cheese dressing you can make using only 3 ingredients!
Moody Meats
"Shop local", "eat local" and "know where your food comes from" are not trendy p.c. phrases that will fade anytime soon.
Consumers are demanding higher quality fresh meats, and the fastest way to freshness is through local shops carrying local farmers' products.
Moody Meats owned by Adam Moody, with stores in Avon, Zionsville and Geist, offers delicious high-quality cuts of meat where all you need is a little salt and pepper to make them shine on the grill.
Their resident expert dubbed "Moody's Foodie" and CEO Erik Risman will be sharing grilling ideas and recipes all summer on the Moody's Foodie page. Don't miss their exclusive grill season chop, called the Caveman Chop – you won't find another like it in Central Indiana!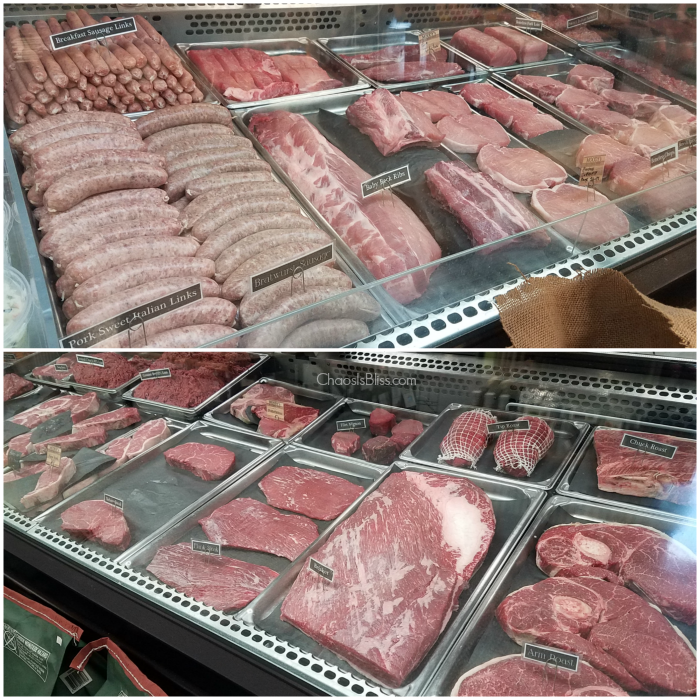 All summer long Moody Meats will help Central Indiana with the perfect meat selection for grilling, meat prepping, cooking techniques, rubs, glazes and sauces that perfectly highlight their high quality local all-natural meats.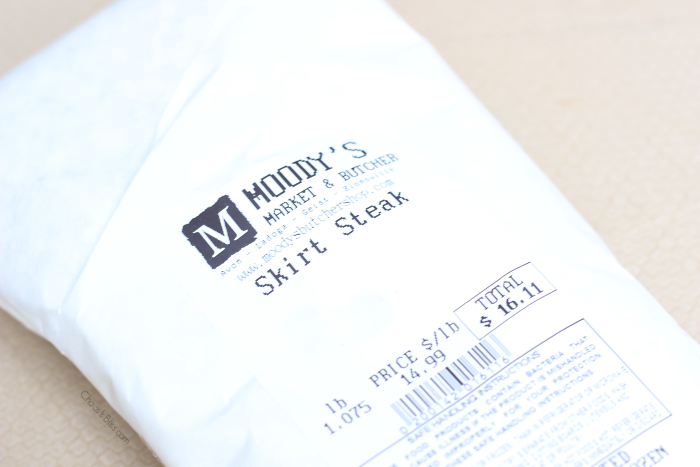 Black & Blue Salad
The steak I selected for this Black & Blue Salad recipe is a skirt steak, that had beautiful marbling and only needed a little salt & pepper to season.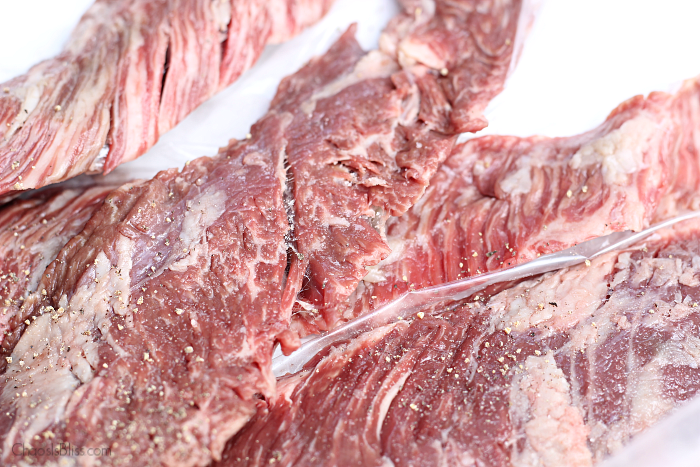 It grilled perfectly… if I do say so myself.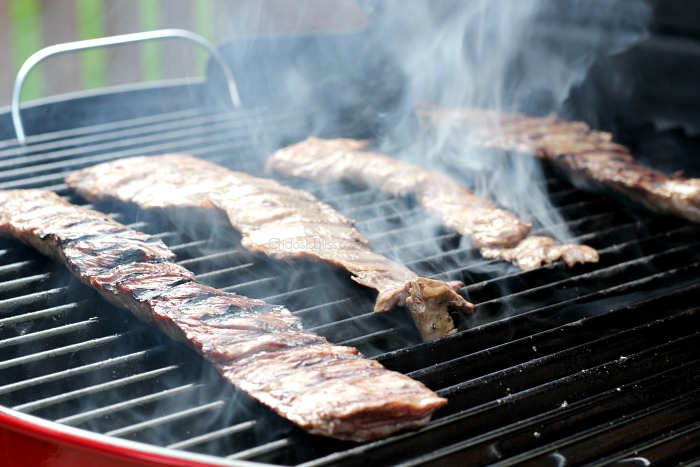 When it's done to your liking, remove and let rest for about 5 minutes before slicing, providing even more juicy tenderness.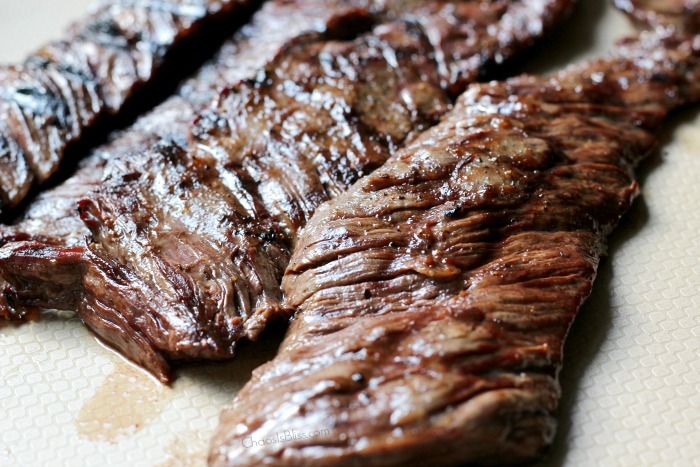 And if you're wondering … it does taste as heavenly as it looks! I mean seriously … soooo good, and so much better than the steaks I've bought at grocery stores.
After giving it a proper rest, slice and lay atop fresh green leaf lettuce and homemade blue cheese dressing. Add a few ripe cherry tomatoes for a burst of flavor.
Homemade Blue Cheese Dressing Recipe
This homemade blue cheese dressing was so simple and required only 3 ingredients:
1 cup blue cheese crumbles
1 cup plain Greek nonfat yogurt
1/4 cup chopped fresh chives
Mix together well, season as desired with salt & pepper.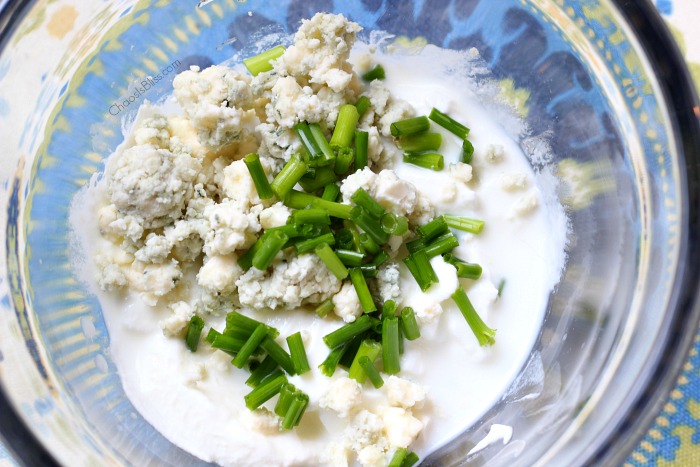 That's exactly how easy it is to have a healthy steak dinner, in the form of Black and Blue Salad with a homemade blue cheese dressing recipe! Make sure to pin this recipe so you can refer to later.
Moody Meats
Moody's Butcher Shop, Central Indiana's meat experts, has three locations serving central Indiana – Avon, Zionsville and Geist.
They're your go-to source for high quality local all-natural meats, including Indiana beef, Amish raised all-natural chicken, free-range turkey, Indiana pork, fresh never frozen seafood, lamb, plus local Indiana Grown products from sauces and rubs to eggs and milk, and everything in between.
Additionally, Moody's features cheese and charcuterie sliced to order, interactive cooking demos at their Zionsville flagship store, and animal processing and bulk meat purchasing from their Ladoga Shop.
Learn more about Moody's Butcher Shop and follow them on Facebook, Instagram and Twitter.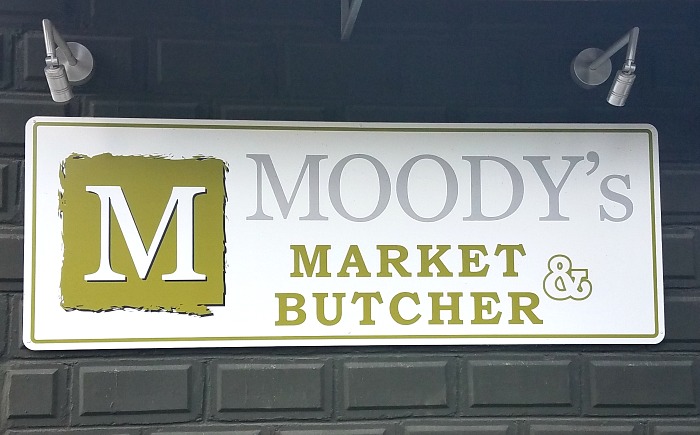 You know what pairs perfectly for a delicious summer dessert? Coconut Cake (a poke cake recipe!) …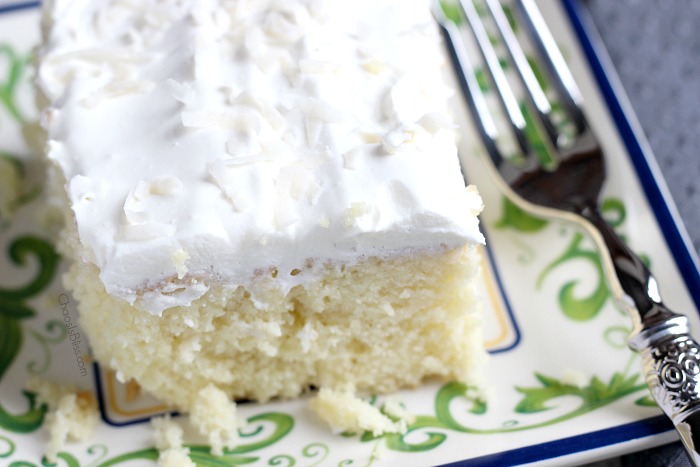 This is a sponsored post, but all words and opinions are 100% my own. See my disclosure policy for more.
(Visited 888 times, 11 visits today)