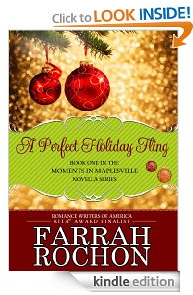 Before getting to the 10 Free Kindle Books which may still be free beyond today, I want to point out today's Kindle Daily Deals which is for 20 books by best-selling authors for $1.99 each.
And just a reminder you can save 30% on a print book with this Amazon coupon code that expires tonight!
Don't have a Kindle yet? You can get a Kindle for as low as $69
, or a Kindle Fire
starting at $159. Plus there are free Kindle Reading Apps
you can load to your computer, smartphone or tablet.
10 FREE Kindle Books
While the books were $0 as of this writing, keep in mind Amazon pricing fluctuates often! Grab them now before the price changes.
Thanks Pandora's Deals!
Find more recent freebies and online shopping deals!
This post may contain affiliate links. By using these links you support my site – thank you! See my disclosure policy here.
(Visited 35 times, 1 visits today)